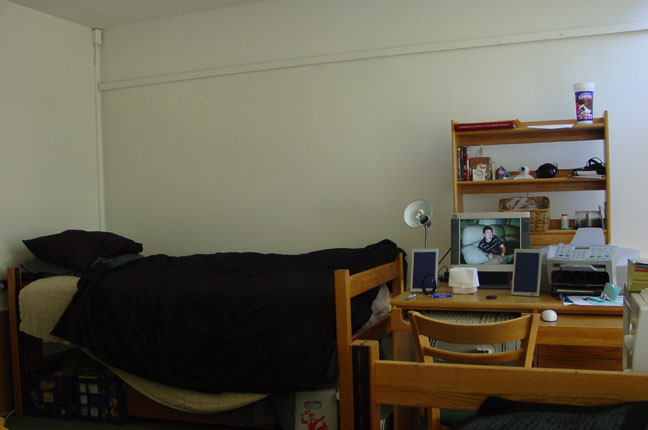 Here is my side of the dorm room.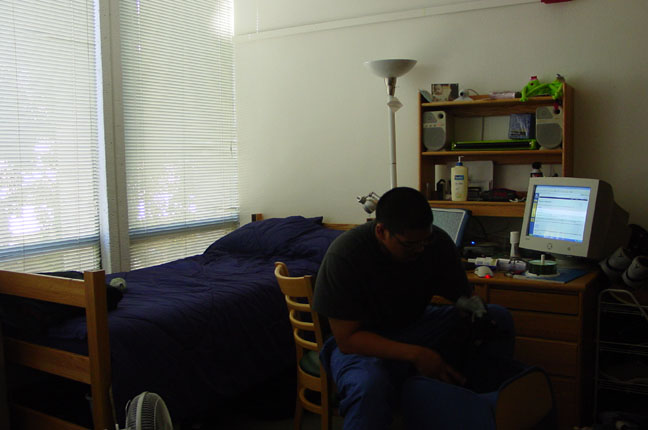 Here is Jade's side.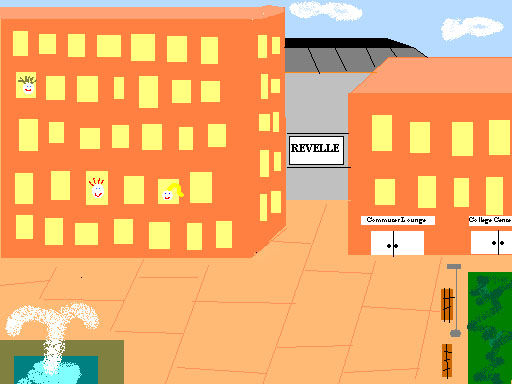 Here is an artistic rendering, by Carrie Phair,of Revelle Plaza.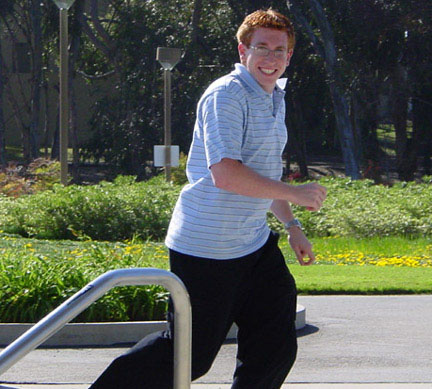 This guy is grinning like an idiot. Oh wait.....damn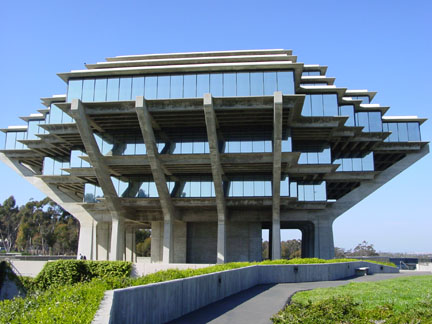 Here is another shot of the library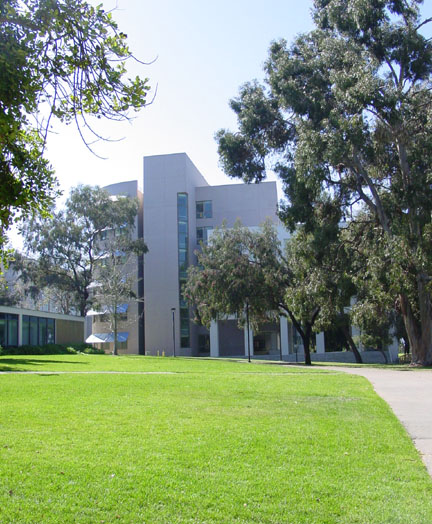 Pacific Hall in all its Glory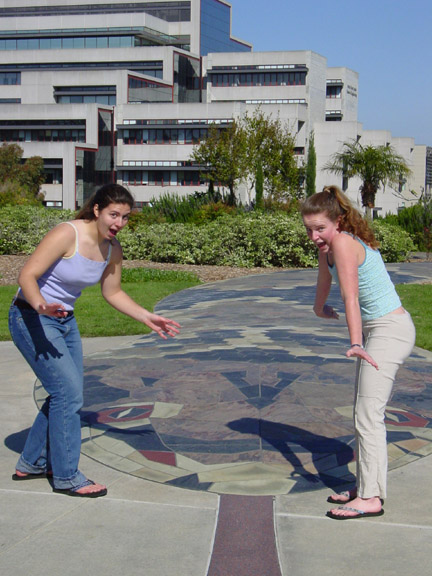 There is the special snake walkway, and in the back ground the Engineering Building.